Your digital strategy
Let's succeed together
your digital transformation!
Personalized website
Websites
Visibility and notoriety
Communication
Digital marketing
The implementation of
a good digital strategy
Define a visual identity and a precise target.
Gain visibility thanks to your visual identity. Design a captivating and easily recognizable graphic charter.
Determine a buyer persona to reach your customers instead of losing yourself to too large an audience.
Website creation
Custom
website design
To create a custom website, two parameters must be taken into account. On the one hand, the site must be faithful to the image you wish to give to your company/brand. On the other hand, you need to design a site that meets the expectations of your target customers, such as Capital Developpement. On the other hand, you have to take into account the visual trends on the market. These two points will determine the ergonomics, the design and the constituent elements of the site. The user interface and the user experience are taken into account.
In order to reference a website and improve its position on search engines, a good communication plan must be established to attract visitors and convert them into customers. SEO strategies for Google are developed to enter its line of sight.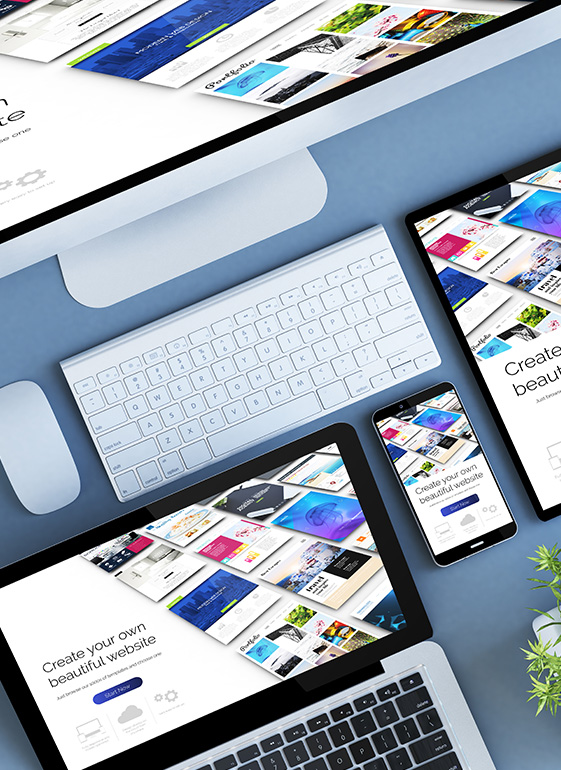 Our competences
Entrust us with your projects!

Websites
Creation of tailor-made website, e-shop, showcase site or news site.

Graphic design
Design of graphic charter to define your visual identity.

Communication
Develop communication supports on line (spots..) and off line (flyers..).

Referencing
Natural and paid SEO to propel your website into the SERPs.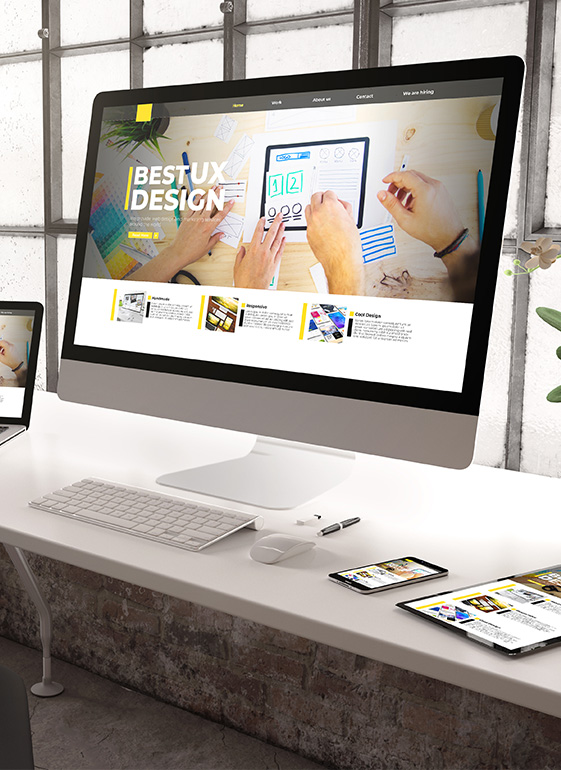 Graphic design & webdesign
A good
user experience
You need a webmaster to create an ergonomic and responsive site like Investing Magazine for example, thought essentially for UI and UX. The user interface is an integral part of the user experience to make the journey through your site enjoyable and incite action. You need to organize the site to quickly access the different sections according to what the Internet user is looking for. This is based on the distribution of content (titles, texts, illustrations) and the colour scheme used (graphic charter).
A well thought-out site easily attracts prospects and facilitates their conversion. You must follow graphic trends, choose a convincing logotype and slogan, add a call to action (newsletter registration, use of a promotional code, purchase of a product) to guide Internet users in their conversion.
Search Engine Optimization (SEO)

Accelerate your growth with customized web marketing strategies!
Natural referencing remains the basis of success for any website, whatever its nature. When designing the Goldup website for example, the goal was to meet the standards imposed by Google. And it also had to meet the expectations of Internet users. A good strategy was established in order to provide quality content, without duplicate content, enriched and structured according to HTML tags.
Expand your network through social networks and blogs to better interact with prospects and customers.